We recently had the opportunity to visit the Silentnight factory, nestled in the picturesque Lancashire town of Barnoldswick.
And what better time to visit than during Silentnight's 70th anniversary?!
Silentnight has come a long way since 1946. Renowned for outstanding quality, craftsmanship and commitment to innovation, Silentnight is the UK's leading mattress and bed manufacturer.
Now employing over 750 people, Silentnight make over half a million mattresses and beds every year!
Behind the scenes at the Silentnight factory
Arriving at Silentnight HQ, Colin the the factory manager greeted us with a cheery smile.
Firstly, we learnt everything about the factory's operations. From the assembly of mattress components, to product testing and the final delivery process - we saw it all!
The testing laboratory
Against a backdrop of whirrs, hisses and thuds, we went behind the scenes to the testing laboratory.
This was by far the most exciting part of our tour! Being a slightly nerdy bunch, we couldn't wait to see what was in store. This is where all the real science-y things happen!
There was a machine for everything.
From durability, firmness and response to body movement - everything was tested. But it didn't stop there: mattress components and raw materials were tested for safety, too.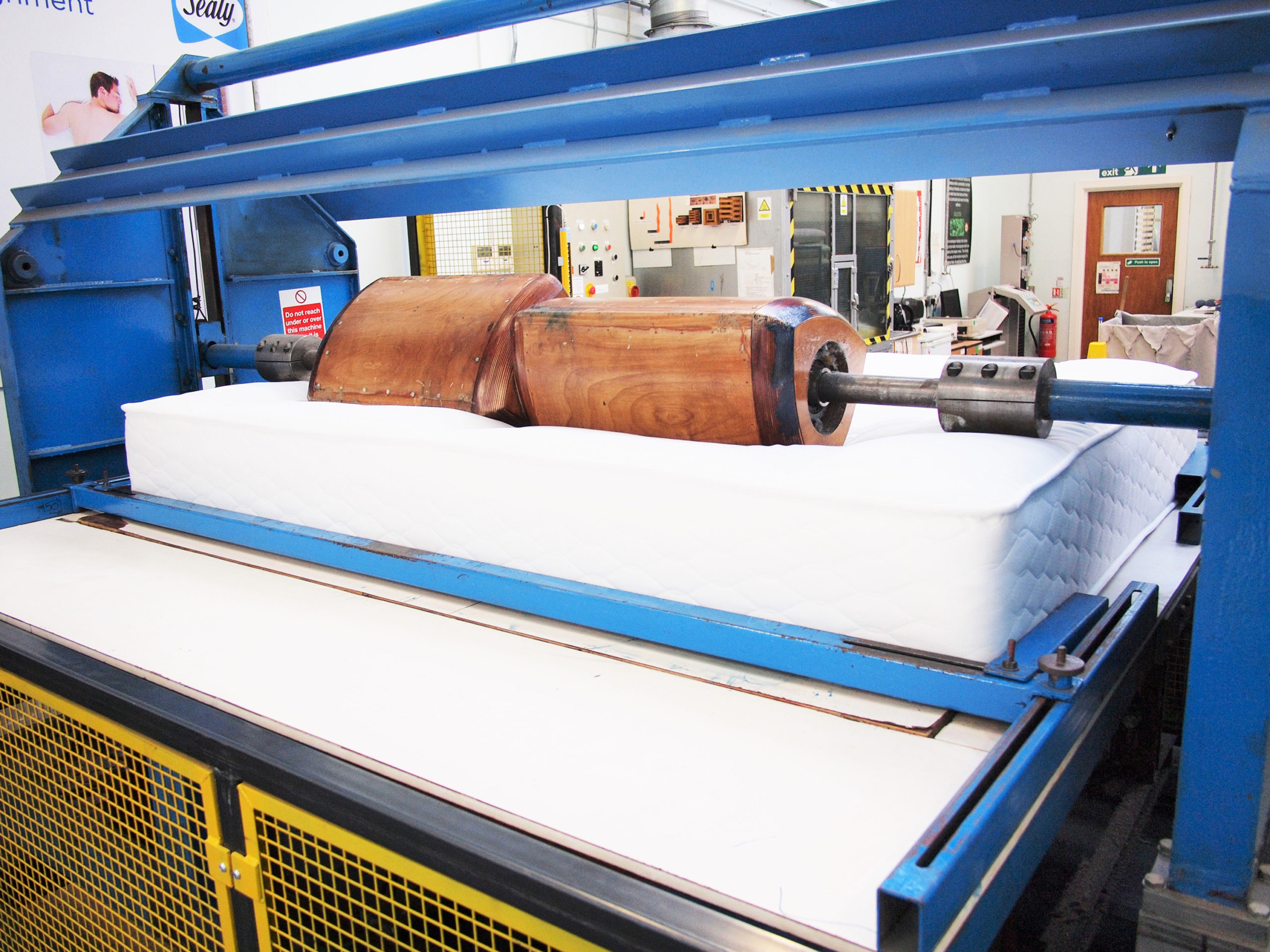 Fire safety
Finally, we observed the fire safety testing section of the lab. Here, we saw the difference in flammability between mattress materials: one flame-retardant, one not.
It was eye-opening to say the least.
Our guide ignited both materials in a safe testing area.
In a matter of seconds, the non-compliant material transformed into a blaze of fire and thick, black smoke. However, the compliant material not only prevented the spread of the fire - it even extinguished itself.
This was, by far, the most sobering part of our tour. Here, we witnessed the critical role research plays in creating safe mattress materials.
Silentnight's cutting-edge research
We were both reassured and highly impressed by what we saw.
Committed to strict testing, Silentnight go above and beyond requirements. They deem nothing more important than product safety and quality. And rightly so: this cutting-edge research really can save lives.
It was clear that the members of the team have a real passion for their work. The equipment and methods used are systematic and thorough, and the testing procedures are rigorous.
Our customers are at the heart of everything we do. As a conscientious retailer, we were delighted to witness such incredibly high safety and quality standards.
We hope to come back again soon!