What Is a Mattress Topper?
A mattress topper is a layer that goes over your mattress for extra comfort. They can be made with a variety of fillings such as memory foam, gel, hollowfibre and microfibre, feathers and latex. Read on to discover the benefits of using a topper and which is best for you.
6 benefits of a mattress topper
There are many different benefits to using a mattress topper ranging from added comfort to being able to extend the lifespan of your mattress. Read on to find out how using one could improve your sleep.
1. It increases the lifespan of your mattress
Toppers can take some pressure off your mattress, meaning that it won't get worn down as quickly. So you'll be able to get more use out of your mattress and enjoy it for longer!
2. It provides extra comfort
If your mattress isn't as comfy as it used to be, a mattress topper is the best way to rejuvenate it and make it cosy again. A little like a thinner mattress that you put on top of your actual mattress, they can give your existing mattress a new lease of life!
Some toppers can help to soothe aches and pains so you can get a more comfortable night's sleep. Why not take a look at memory foam versions? They can mould to your shape and ease pressure where you need it most.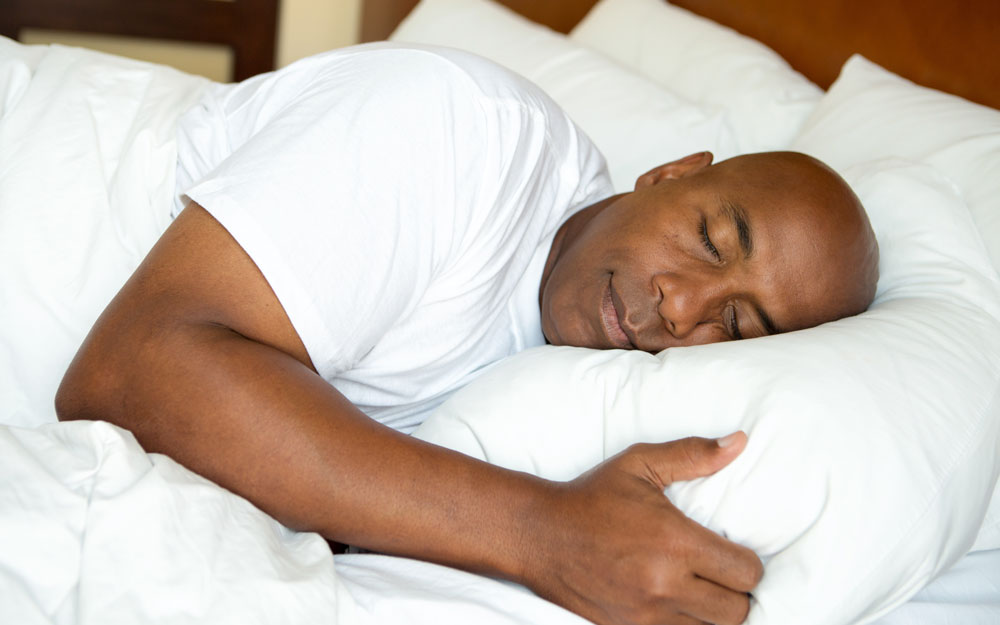 3. Your mattress will stay clean and fresh
Mattress toppers prevent dust and dirt from getting into your mattress which means that it can stay clean and fresh for longer. Some - especially ones with hollowfibre fillings - are completely hypoallergenic, so you can enjoy a sneeze-free sleep.
Some are machine washable or have washable covers. This means they're easy to keep clean. It's also much less time consuming than cleaning your mattress!
4. It can save you money!
A topper can give your mattress a new lease of life by giving extra comfort. Your mattress will feel brand new again and you won't have to buy another quite so soon.
5. It can change the feel of your mattress
If your mattress feels a little too firm, a softer mattress topper can help to soften the feeling of your mattress. This can give you that extra layer to sink into after a long day.
The same is true if you need a little bit more support from your mattress. A firmer mattress topper can provide the extra support you're looking for.
6. They're versatile!
Unlike your mattress, you can swap mattress toppers or take them off to suit you. If it's getting towards the summer months and it's making you too warm, you can just put it back on in the winter. It's completely up to you how you use one.
To find out how to properly store your mattress topper in the summer months, why not check out our storage guide.
---
Types of mattress topper
There are a wide variety available, including:
Memory foam
Gel memory foam
Hollowfibre and microfibre
Feather and down
Latex
Each filling has its own benefits and properties, so you can choose which is best for you.
Memory foam mattress toppers
Memory foam mattress toppers mould to your body shape to give you an extra boost of comfort. They also soothe pressure where you need it most. As most are hypoallergenic, you won't have to worry about your allergies waking you up in the night. If you pair it with a memory foam mattress, you'll be sleeping in total luxury!
Why we love it:
Free Next Day Delivery
Cosy memory foam
Hypoallergenic
Removable cover
Gel memory foam mattress toppers
Gel mattress toppers are made with a gel memory foam filling. This means that you'll still get all the comfort and pressure relief that memory foam toppers provide, but you'll enjoy a cooler night's sleep as it allows for better air circulation and temperature regulation.
Why we love it:
Free Next Day Delivery
Cooling gel memory foam
Featuring an anti-slip base so it won't move in the night
3D breathable border keeps you cool
Hollowfibre and microfibre toppers
Hollowfibre mattress toppers are typically a more affordable alternative. Synthetic fillings are springy and soft, so you can enjoy extra comfort while you sleep. They're often hypoallergenic too, for your peace of mind.
Why we love it:
Free Next Day Delivery
Soft and springy hollowfibre
Elasticated corners keep it secure
Hypoallergenic
Feather and down mattress toppers
Natural fillings, such as feathers and down, are extremely soft and regulate your body temperature while you sleep. This means you can stay at that 'just right' temperature all night long. You can sink into these luxurious, natural mattress toppers after a long day and wake up feeling refreshed.
---
Can you wash a mattress topper?
Yes, you can wash some mattress toppers. Some can be completely machine washed - but for others, only the cover can be washed. You should always check the manufacturer's care instructions beforehand to check whether you can wash it.
Memory foam toppers cannot be machine washed, which is why most come with a removable, washable cover. However, a lot of hollowfibre options can be fully machine washed. It all depends on your specific product.
If any accidents occur and you can't machine wash your topper, you can still spot-clean it. You can do this by using a sponge and warm water on any areas that have been affected and leave it to dry. Again, check the care instructions for details on how to clean your product.
---
Are mattress toppers hot to sleep in?
In general, most mattress toppers aren't hot to sleep in. Of course, as there are so many different types to choose from, so it's true that some may feel warmer than others.
Memory foam options may feel warmer than toppers made from hollowfibre. However, those with natural fillings, such as feather and down, are natural insulators. This means they keep you cool in the summer and warm in the winter. Additionally, natural fillings are very breathable, for extra freshness.
Although a lot of people enjoy the warmer feel of memory foam, if your topper is making you too hot, you can pair it with a lighter tog duvet to balance it out.
Take a look at how mattress toppers compare!
| WHAT'S IMPORTANT TO YOU? | MEMORY FOAM | GEL FOAM | HOLLOWFIBRE AND MICROFIBRE | FEATHER AND DOWN |
| --- | --- | --- | --- | --- |
| Warmth | | - | - | |
| Cooling | - | | - | - |
| Breathability | - | | | |
| Comfort | | | | |
| Support | | | - | - |
| Pressure relief | | | - | - |
---
Do I need a mattress protector and topper?
Yes, we recommend that you use both a mattress protector and a topper. This is because they are used for different purposes. A mattress protector will help to protect your mattress from any accidents or spills whereas a mattress topper adds an extra touch of luxury to your sleeping experience.
To get both comfort and more protection for your mattress, it's best to purchase both a topper and a protector. Both will help to extend the lifespan of your mattress and it's a more affordable option - so you won't have to buy a new one as quickly.
Why you should get a topper:
It can breathe new life into your old mattress
You'll get a more comfortable sleeping experience
They can help to relieve pressure
It'll change the feel of your mattress
They're versatile
Why you should get a protector:
It protects against spills and accidents
They extend the lifespan of your mattress
It keeps your mattress clean and fresh
They can protect you from allergies
It can help to protect the mattress warranty
---
Should I buy a mattress topper?
If you're looking to rejuvenate your mattress and enjoy a more comfortable sleep, then we recommend that you invest in a mattress topper. It can give you luxurious comfort, protect your mattress and help to extend its lifespan.
But, if your mattress is looking worn down and lumpy, you should buy a new mattress rather than a topper. This is because your topper won't be able to give you the same support as a brand new mattress. Read our guide on when to change your mattress.
If you feel like you need a little bit more from your mattress, then a topper is a great investment. You'll be able to feel the benefits immediately.
---
Overall, mattress toppers help to give your mattress a new life and provide extra comfort - perfect if you're not ready to buy a brand new mattress just yet. And, with a variety of mattress topper types to choose from, you can pick the one that's right for you! Why not check out our top picks for 2021?
Now you know all the benefits of mattress toppers, why not find the best mattress topper for you in our fantastic range? You'll be sleeping in luxury in no time! Or, if you're interested in other bedding accessories we may have, check out our full bedding collection.