Our Product Awards and Accreditations
Many of our mattresses, beds and bedding carry awards and accreditations from trusted market leaders and product experts. Browse the award-winning products and organisations that we feature on-site, or read on for more information.
---
Which? Best Buy
Which? Provides expert product guides as well as valuable consumer guidance and reviews to ensure you are making the best choice across a variety of products. It prides itself on creating up-to-date lists and endorsing excellence in many industries - including mattresses and beds! Look out for our lines that have achieved a coveted Which? Best Buy.
Shop all of our Which? Best Buy mattresses.
---
Allergy UK
Allergy UK is Britain's leading charity supporting people with allergies by providing free information and resources. It also works alongside companies and manufacturers to produce products that are 100% certified and allergy-safe. When you see the Allergy UK Seal of Approval on one of our mattresses, you can be confident that it is made with quality materials and is suitable for allergy sufferers.
Shop our Allergy UK approved mattresses.
---
Forest Stewardship Council
The Forest Stewardship Council provides a reliable certification system so that consumers can be sure that the products they buy are forest friendly. Where you see the FSC logo, you can be sure that the manufacturer has taken a responsible approach to production and that the materials are from well-managed forests, or even recycled. As a company, we care about sustainability and the environment, so we always aim to stock beds that are FSC certified.
---
National Bed Federation
Almost every manufacturer we work with is a member of the National Bed Federation - the leading trade association for the UK's bed and mattress market. The NBF ensures all of its members are closely following industry standards and producing mattresses and beds that are good quality and made with the best materials. The NBF looks after consumer interests, as well as the interests of its members.
---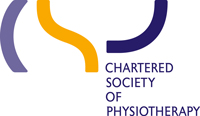 Chartered Society of Physiotherapy
The Chartered Society of Physiotherapy is the leading organisation of physiotherapists in the UK. It campaigns to improve the nation's physical health by promoting exercise, providing helpful resources as well as working alongside bed and mattress brands to create products that are beneficial to the customer's health and overall well-being. It has also worked in close partnership with Mammoth, one of our most popular manufacturers.
Browse our full range of mattresses that will truly care for your back.